Holistic Core Restore® – Everywoman
Take control of your pelvic floor with Everywoman by Holistic Core Restore®
Return to jumping/running/sneezing with confidence when you take control of your pelvic floor? Do you need to address that nagging low back pain or get a better stronger core and tummy after birth of your babies? This course is specifically designed to help women of all ages and stages of life to improve their overall health and wellness. It is a holistic approach that addresses the physical, emotional, and lifestyle factors that can impact a woman's health.
Core health and fitness for every woman, at every stage
Enjoy movement, nutritional guidance and education regarding your Pelvic Floor, Core and women's fitness/wellness at whatever life phase you're in on the unique Holistic Core Restore® 'Everywoman' programme.  The programme is adaptable for virtually all women and is designed to 'bring you back home' to your amazing body with your Pelvic and Core Health at the focus of the sessions.
The Holistic Core Restore® 'Every Woman' programme is a class that every woman, at every stage can try to help improve their core health and fitness
Focusing at first on rebuilding core strength, improving mobility, and increasing flexibility, you'll then move onto rebuilding strength, stamina and endurance. Lastly, I'll help you maintain your new level of fitness, and continue to improve your overall health and wellbeing – as well as your core and pelvic floor!
The ultimate pelvic floor and core exercise class
Holistic Core Restore® – Everywoman takes into account the unique needs of women and the impact that hormonal changes, pregnancy, and menopause can have on a woman's body. It is designed to help you improve your overall health, reduce the risk of injury, and feel good in your own skin.
If your pelvic floor isn't as reliable as it once was, if you feel that your core could be stronger to help you live a fit and active life, if you want to get back to running, jumping and sneezing with confidence experience the power of this programme and what it has done for 1000's of other women.
If you're looking for a holistic approach to improving your health and wellbeing, Holistic Core Restore® – Everywoman course is the perfect choice for you. Contact me today to schedule your first session or to ask any questions.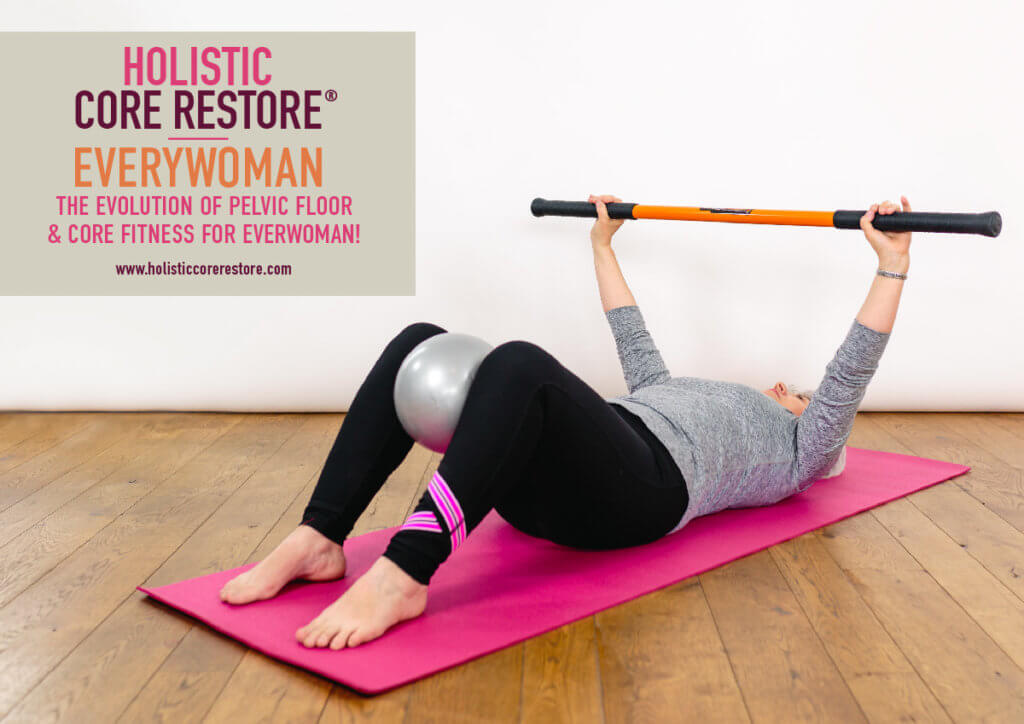 I run my Holistic Core Restore® – Everywoman sessions on a one-to-one basis, get in touch to find out more or to book a free consultation.
"I loved the holistic, rounded approach. The energy of the instructor, Charlotte, and the fact that, after nearly a year of devoting all my time and energy to my new baby and the household in general, I had an hour a week to spend on my own health and wellbeing.The course exceeded my expectations – as many women as possible should do it!"
Pregnancy | Postnatal | Menopause
Every woman, Every stage
Looking to ease your pain after childbirth? Need to relieve discomfort in pregnancy? Wondering what exercises are right for your body?
Contact me for a free consultation to discuss your needs, book in for a massage or find out about my current courses and classes.