Want to get in shape now? Why not come along to a class this week?
I'm a Women's Health & Fitness Coach and I've been working with pregnant and postnatal women for over 5 years; loving the challenges and rewards that this brings. Since having my own children, who are now nearly 1 and 3 years old, I've realised first hand the toll this takes on your body, and just how important it is to do the right exercise and eat the right foods to heal and strengthen.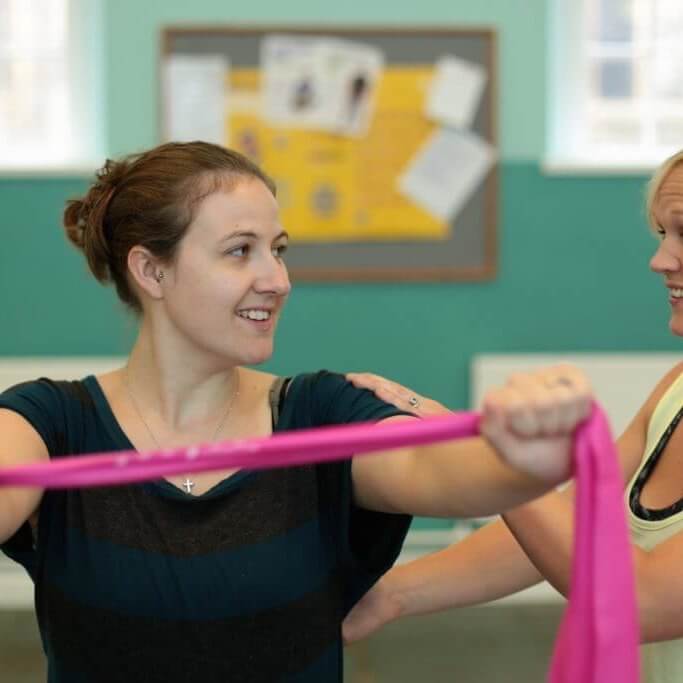 If you think you would benefit more from a one-to-one session, I also offer personal training.
Get your monthly exercise boost
Sign up for my newsletter and receive the best and most up-to-date tips right away. 
"Charlotte's bootcamp has been really good fun – hard work, but good fun! It's a great feeling to know that by 7.15am, you've already done a fantastic workout and you can get on with the rest of your day, feeling a little bit smug actually!"
"I started buggy fit 7 weeks post-partum and was so impressed with Charlotte's knowledge around exercising during and after pregnancy - something I had not found until this point. The classes are great - varied and fun, and Charlotte has a warm and personable character and is very passionate about what she does.  Most importantly, you aren't allowed to do too much, something that I know would have happened if I had started exercising without expert guidance. Charlotte really stresses the importance of taking things slowly, strengthening your pelvic floor and also emphasises the immense impact pregnancy has on your body.  I'm now 5 months post-partum and feeling much stronger. Thank you, Charlotte!"
"I have been coming along to Charlotte's Pilates and Buggy Fit classes since I was 10 weeks post caesarean. Both classes have been really good for developing my core strength, stretching out my tired back and helping me on my way to returning to my pre-pregnancy fitness levels. I especially like the informal, fun atmosphere at Buggy Fit and being outside with other mums and babies."
"I had a significant diastasis after the birth of my third child, mild stress incontinence and lower back pain from lifting my baby. Since completing the Holistic Core Restore © (HCR) programme my diastasis has almost closed up and I have no incontinence or back pain. Charlotte was extremely motivating and I felt well supported.

She understood my needs as she has a baby the same age. I found the homework videos easy to follow and short enough to realistically fit in to my busy day.

My goal from the HCR was to get back to running fitness. I have achieved this with Charlotte's help and feel so much better for it. I have also lost weight and feel toned and fit."