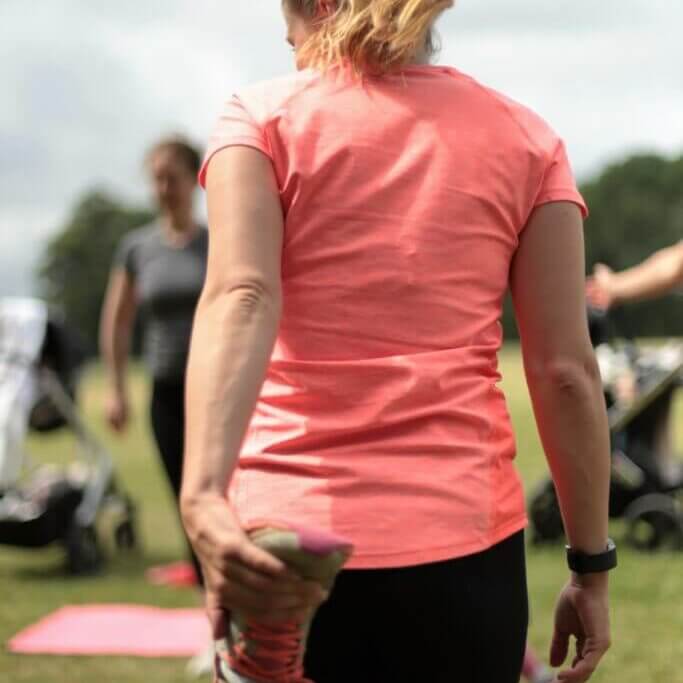 Get in touch to find out what's suitable for you or to book your first session. Note, my Holistic Core Restore® sessions are run on a one-to-one basis.
This course helped me improve my core strength and pelvic floor connection. What I wasn't expecting was to improve my diet but after listening to all the information and advice I have made changes and this has stopped the bloating I was experiencing. I also had a split in my abs after pregnancy and when Charlotte checked them again at the last session they had come together so this was a great result.
I had a significant diastasis after the birth of my third child, mild stress incontinence and lower back pain from lifting my baby. Since completing the Holistic Core Restore © (HCR) programme my diastasis has almost closed up and I have no incontinence or back pain. Charlotte was extremely motivating and I felt well supported.
She understood my needs as she has a baby the same age. I found the homework videos easy to follow and short enough to realistically fit in to my busy day.
My goal from the HCR was to get back to running fitness. I have achieved this with Charlotte's help and feel so much better for it. I have also lost weight and feel toned and fit.
My core muscles feel tighter and my stomach muscle gap has definitely reduced. My general well-being and health has definitely improved through the added chats about nutrition amongst other things. I feel much more motivated to lead a healthier lifestyle.
I enjoyed the personal touch shown by Charlotte through the WhatsApp group (as well as in class). She kept me motivated with the nutrition and the daily exercise homework.
I enjoyed the holistic approach. So it was not only about doing the exercises but encompassed a whole body approach – diet, rest, self care – the classes felt like a safe space.
I also enjoyed the exercises that were challenging and a good workout.
I loved the holistic, rounded approach. The energy of the instructor, Charlotte, and the fact that, after nearly a year of devoting all my time and energy to my new baby and the household in general, I had an hour a week to spend on my own health and wellbeing.
The course exceeded my expectations – as many women as possible should do it!
Pregnancy | Postnatal | Menopause
Every woman, Every stage
Looking to ease your pain after childbirth? Need to relieve discomfort in pregnancy? Wondering what exercises are right for your body?
Contact me for a free consultation to discuss your needs, book in for a massage or find out about my current courses and classes.